About us
Welcome to PartyMix Catering, your answer to finding the
best catering services in South Florida area.
Who we are?
We are a family owned on-site catering business. We also
offer delivery services for small parties along with staffing and DJs for your
larger gatherings. We've been in the catering business for more than a decade
now and pride ourselves on making the best paellas in the South Florida area.
Why Choose Us?
Because we are a trusted and recognized name. ask our
previous clients and they will literally gush about our mouthwatering dishes;
especially our paellas. We cook paellas live at your events. whether you're
hosting a business gathering, it's a wedding or a birthday, we offer high end
catering services at both corporate and personal events. we are known for our
qualified and capable staff. PartyMix Catering is your answer when you want to
wow your guest with amazing paellas and great tasting food for your events.
What we offer?
We offer clean and hygienic catering services along with
staffing and DJs for your event. Our chefs have been trained by the best in the
industry and our paellas recipes are unmatched anywhere. So, if you really want
to bring about a high society ambiance to your party and have professional
chefs cook life at your event, PartyMix Catering is your answer. We not only
offer live cooking, but also really tasty food and beautiful food preparations
as well.
Our menus are versatile and we are currently offering Pasta Station
and Fruit and Cheese display with our menus as well.
Our Values
Because we are a family owned and operated business, we know
the value of food. We also know the value of good taste and therefore try our
best to bring about the best for our customers through our customized recipes
and the best of ingredients only.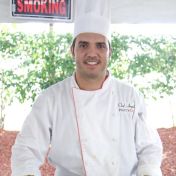 Angel Baullosa
Chef and Founder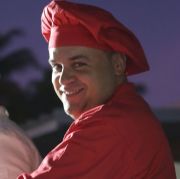 Odlanier Navarro
Executive Chef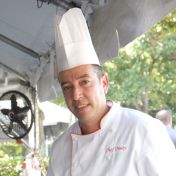 Omay Moral
Executive Chef