Having a bartender at your party is more than having professional preparing your drinks, having a bartender, gives the touch of modern and luxury that we all look at our special event.  With a vast experience and certifications as Professional Bartenders, our team will delight your guest with their skills.
♦

Silver $200
1 Professional Bartender
4 hours of service
Bartender Utensils
$40 Hr (after the first 4 hours)
♦

Gold $530 (4 Hrs)
2 Professional Bartenders
Laminate Bar (47.25"W x 16"D x 16.75"H)
Bartenders utensils
Delivery, setup, and breakdown
$80/hr (after the first 4 hours)
♦

Open Bar Starting at  $1900 (Call us for a quote)
Full-service Open Bar including Ice and all liquors
Professional Bartender
White Laminate Bar (47.25"W x 16"D x 16.75"H)
Delivery, setup, and breakdown
Sadiel Sanchez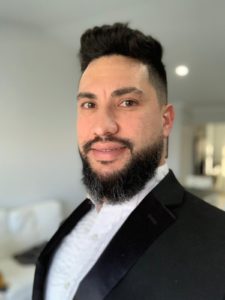 Licensed bartender and experienced mixologist who focuses on hospitality with great customer experience. He has been in the bartender industry for over ten years. One of his passions is to create new flavors and drinks to make each event unique for our future customers. He graduated from the Bartender Academy of Florida and has all the required licenses to handle alcohol and food. If you are looking for the first-class service for a social or corporate event in South Florida, you will marvel at the level of dedication, creativity and excellent customer service it has to offer.
Juan Carlos De Leon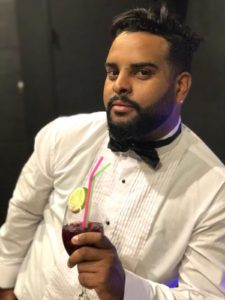 Graduated in civil engineering, his passion for cocktails led him to become a skilled bartender in an empirical way. Starting as a hobby, today he has over eleven years of experience. His charisma, creativity and professional ethics have made him very acclaimed by his clients. Holding all the required permits and licenses he is authorized to sell or serve alcoholic beverages in Florida.
Residing in the USA since 2016, he has completed different courses, studies and masters, improving his technique and his skills in cocktails elaboration.
"The Barman is like an artist, cocktails an art that is nourished by spirit, taste, aroma and color, the best drink in the world is the one prepared with a smile"